"Oxide Hookah Canada - Your Trusted Source for Quality Shisha Products Online"
Are you searching for high-quality hookahs and supplies for shisha tobacco in Canada? Look no further! At Oxide-Hookah, we take pride in being Canada's trusted provider of shisha and hookah products, offering a diverse selection of genuine, top-quality shisha tobacco items. Thanks to our strong partnerships with industry-leading manufacturers, we ensure that Canadians have access to the finest hookah tobacco pipes and accessories available. With our wealth of experience and robust industry connections, we guarantee that our products are both authentic and consistently delivered in impeccable condition. No surprises when your package arrives at your doorstep – what you see is precisely what you'll get!
Feel free to explore our extensive online catalog, place your order, and anticipate swift delivery within just a few days. Moreover, when you make a purchase of $175 or more, you'll enjoy free nationwide shipping. Be sure to check out our comprehensive list of merchants below, offering unbeatable prices on a premium selection of durable and long-lasting water pipes. OxideHookah.com is your trusted destination for all your hookah and shisha tobacco needs in Canada.
Featuring Hookahs by Renowned Brands
At Oxide Hookah, we take immense pride in curating a collection of renowned hookah brands celebrated for their exceptional craftsmanship and innovative designs. Our dedication to providing you with the best hookahs online from within the industry drives us to select only the most reputable and sought-after names. Each brand featured in our collection has a distinguished legacy and a commitment to delivering the highest quality in hookah craftsmanship. With Oxide, you have the opportunity to explore our carefully chosen selection, where every brand represents a fusion of tradition, artistry, and modern functionality. We invite you to discover the rich heritage and unmatched artistry behind each brand, ensuring that your hookah experience is not just enjoyable but also a reflection of the heritage and passion embedded in every piece.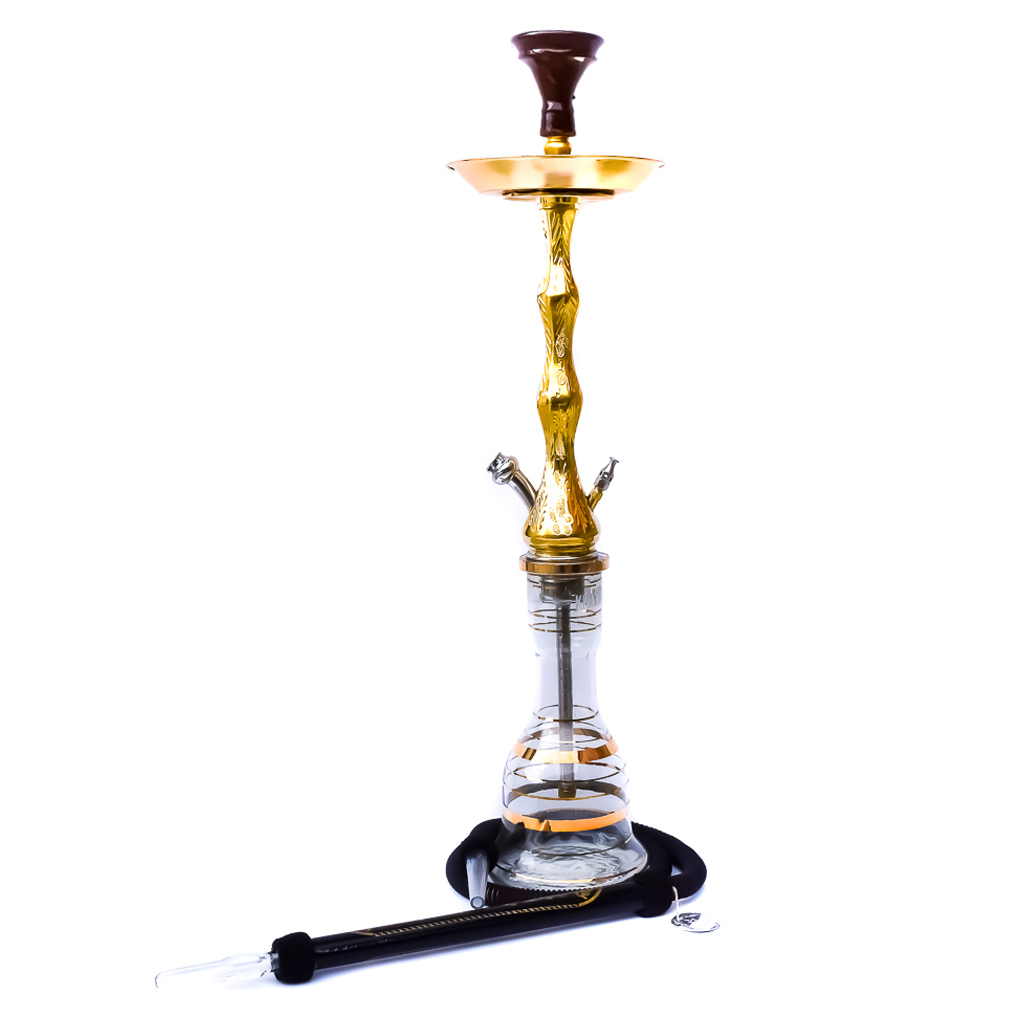 Renowned for its rich history and traditional craftsmanship, Khalil Mamoon hookahs offer an authentic Middle Eastern smoking experience. Discover their classic designs and robust build quality.
Shika hookahs are a testament to the beauty of hand-etched artistry and exceptional performance. These hookahs combine elegance with functionality, making them one of the top choices for enthusiasts.
Hoob hookahs from Russia are a testament to minimalist design and exceptional functionality. Explore their unique and sophisticated hookahs that represent the future of hookah smoking.
For those who appreciate classic design and high-quality wooden hookah pipes, Regal hookahs made in the USA from exotic timbers offer a truly distinctive experience with wide draws of concentrated smoke.
Explore American-made hookahs manufactured by Apple On Top, featuring 100% carbon fiber stems and stainless steel. These hookahs are known for their durability and sleek modern design.
Oduman offers Turkish glass hookahs known for their portability and durability. Crafted with thickly layered glass, Oduman hookahs provide a dense and enjoyable smoke.
Hookah John's trendy water pipes are designed in the USA by one of the best hookah labels on the market. If you've heard of Hookah John products, you understand that these are exceptional in terms of both design and quality.
Magdy Zidan hookahs are economical pipes made in the Middle East, with a limited edition of items after the Arab spring. Their creations are known for their unique appeal and craftsmanship.
Hookahs by Zahrah are beautiful, stylish bongs with pleasing finishes and wide smoking ports.
MIG Hookahs, a pinnacle of German engineering and craftsmanship.These are meticulously designed and globally acclaimed hookahs. Explore the fusion of precision, elegance, and innovation in every draw, as MIG Hookahs redefine the standards of luxury and performance in the world of shisha.
Made by yours truly. The first ever Canadian-made hookah manufacturing company. We are proud to be first to lead the pack. Oxide Hookah's focus is simplicity and full functioning capabilities.
Renowned for their unique designs and exceptional quality, Mexanika Smoke Hookahs are more than just smoking instruments—they are a testament to craftsmanship and passion.

Explore Our Diverse Hookah Styles
Oxide-Hookah proudly stands as your premier online source for an extensive selection of high-quality hookah products. Our commitment to excellence in both products and service is unwavering. We understand that every hookah enthusiast is unique, and that's why we offer a diverse range of hookahs, meticulously designed to cater to a wide array of preferences.
Our collection boasts an impressive array of hookahs, each distinguished by its own unique style, build, and size. Whether you're a connoisseur of classic and traditional hookah designs, or you lean towards the modern and portable, we have something to captivate your taste.Our commitment to variety ensures that you will find the perfect hookah to match your style and needs, making your hookah experience both satisfying and personal.  
 Every hookah we offer embodies a fusion of aesthetics and functionality, carefully selected to deliver an exceptional smoking experience. From the timeless elegance of traditional hookahs to the sleek and portable designs for the contemporary connoisseur, we're dedicated to ensuring that your hookah session is nothing short of perfect. Discover our collection, and let us be your trusted companion for everything hookah.

Shisha Pipes By Country Origin
Our Curated Collection of Hookah Accessories and Coals
Enhance every aspect of your hookah session with our premium accessories, shisha supplies and high-quality charcoal selection. Explore a range of meticulously curated accessories, including stylish hoses, heat-retaining bowls, exquisite vases, and essential cleaning tools. Our top-notch charcoal options ensure a smooth and flavorful smoking experience. Elevate your hookah ritual with the finest accessories and charcoal, all available at Oxide Hookah.
Interested in the regulations related to shisha smoking in Canada? Read our informative article to stay informed about shisha tobacco regulations in our nation.